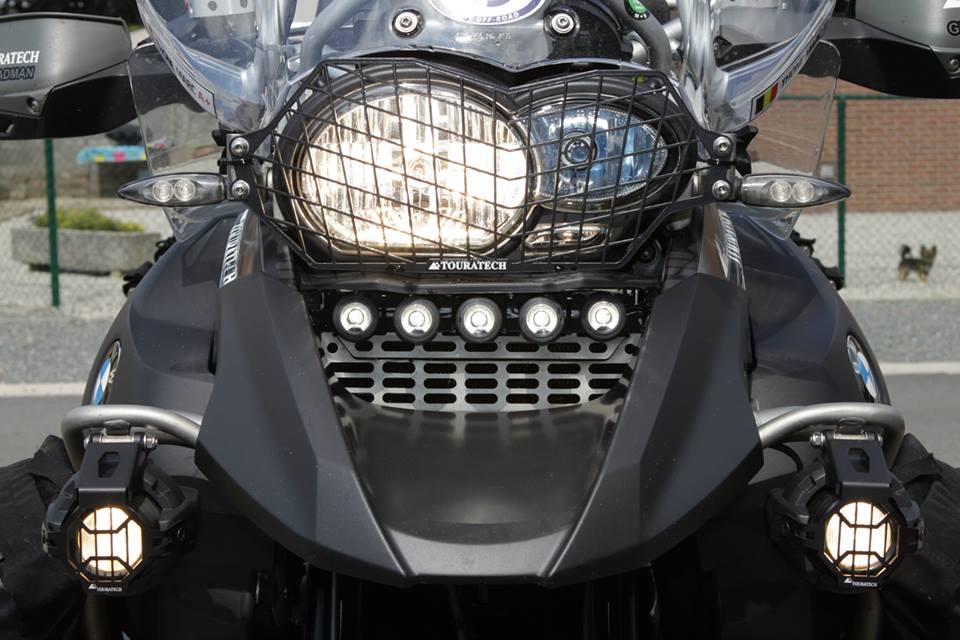 Increased safety and cool design now available for motorbikes too!
Unmissable – powerful – dominant – LEDayFlex
The LEDayFlex daytime running lights system that we use is accommodated in a specially developed plastic body for optimum mounting on the BMW. We have combined advanced design and innovative lighting technology into a perfect unit.
Highlights at a glance:
- 30x longer lasting than an H7 bulb
- A row of brilliant white lights
- 5 lamps in one unit - Each lamp has 5 diodes and one high-power LED
- Lentil-shaped, computer-designed lens
- Metal housing protects lamp and gives best heat dissipation
- Low power consumption at just 8 watts (approx.)
Delivery without German TÜV Type Approval. Please observe applicable road vehicle (construction and use) regulations as well as EC/ECE Directives and applicable laws in your country.