แร็ควางสัมภาระ


มอเตอร์ไซค์คันใหญ่อย่าง R 1200 GS จำเป็นต้องใช้แร็ควางสัมภาระขนาดใหญ่ด้วยเหมือนกัน! แร็ควางสัมภาระ Touratech ช่วยให้คุณมีพื้นที่วางของต่างๆ เพิ่มขึ้นเป็นสองเท่า พร้อมด้วยการออกแบบที่ลงตัวกับเส้นสายของ R 1200 GS
โครงสร้างที่แข็งแกร่งของแร็คนี้มาจากแผ่นฐานทำจากสเตนเลสสตีลที่ยิงรีเว็ตยึดเข้ากับแผ่นครอบอะลูมิเนียมอะโนไดซ์ รูและช่องจำนวนมากช่วยให้สามารถยึดสัมภาระได้หลากหลายรูปแบบตามที่ต้องการ โครงสร้างที่แข็งแรงช่วยเพิ่มความมั่นคงให้กับแร็คถึงแม้จะมีการรัดสายอย่างแน่นหนา ขนาดฐานที่ใหญ่ขึ้นยังช่วยเพิ่มพื้นที่สำหรับการวางสัมภาระได้อีกด้วย แร็ควางสัมภาระชิ้นนี้มีการออกแบบที่แม่นยำทำให้สามารถติดตั้งเข้ากับจุดยึดสกรูบนตัวรถได้ง่ายและรวดเร็ว
จุดเด่น
:
• ผลิตจากอะลูมิเนียม 4 มม. ตัดขึ้นรูปด้วยเลเซอร์ความแม่นยำสูง
• พื้นที่ขนาดใหญ่สำหรับวางสัมภาระต่างๆ ของคุณ พร้อมช่องเจาะสำหรับคล้องสายรัด
• มือจับคนซ้อนยังสามารถใช้งานได้เช่นเดิม
• การออกแบบที่เน้นความแข็งแกร่งเป็นพิเศษ
มาพร้อมกับอุปกรณ์ติดตั้งทั้งหมดที่จำเป็น รวมทั้งสเปเซอร์แบบพิเศษ
สีดำ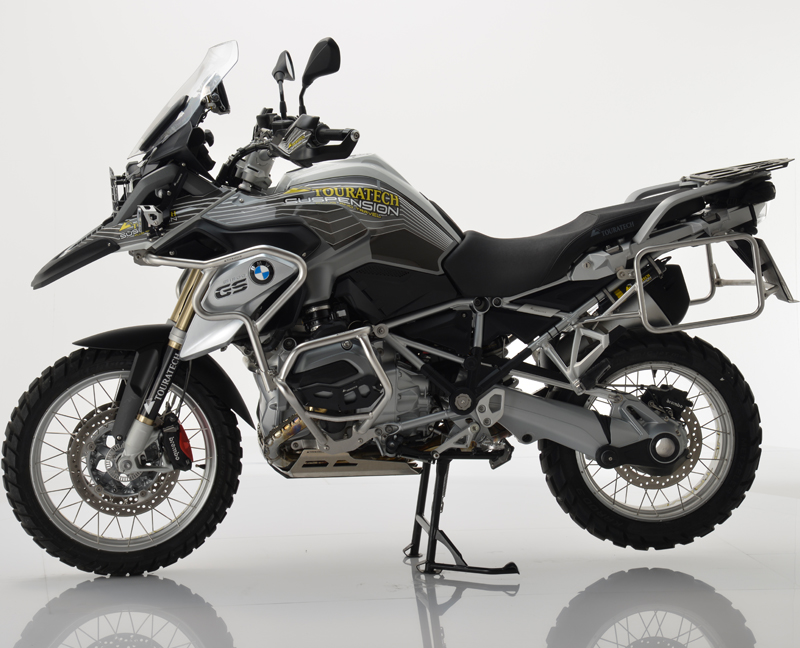 A bike as big as the R1200GS need a huge luggage rack!
The Touratech luggage rack almost doubles the usable surface for your equipment! Furthermore, it blends perfectly with the design of the R1200GS.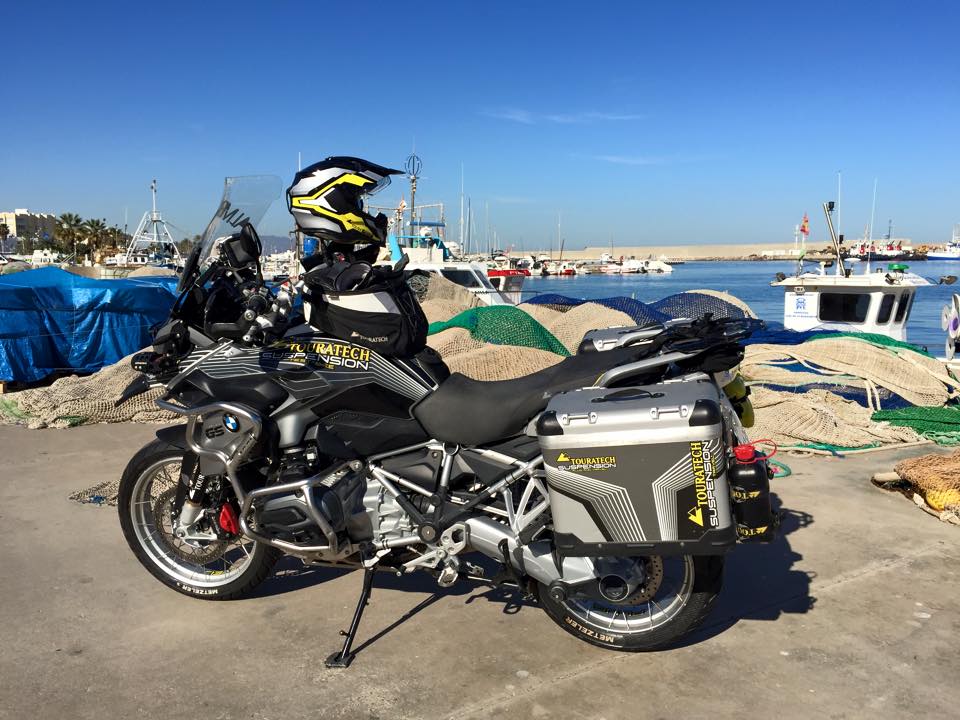 The solid construction consists of a stainless steel base plate that is riveted to an anodised aluminium cover.
Various recesses and slots offer plenty of options for securing your cargo. The strong design provides the necessary stability even when the belts are really tight. The increased base offers space for plenty of luggage.
The precisely fitting luggage rack is quickly and easily attached to existing screw points.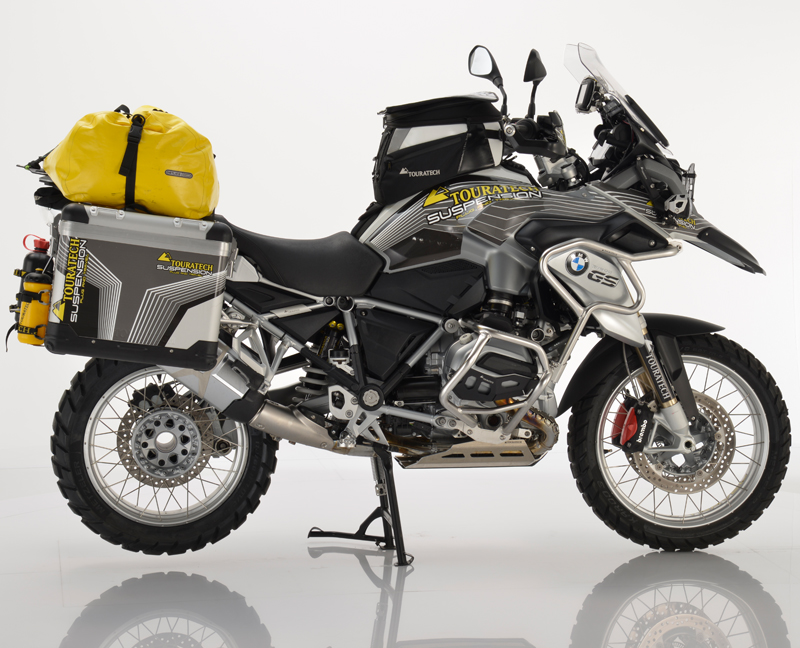 Features

- Precisely laser cut 4 mm aluminium
- Larger surface for your luggage, with slotted holes for straps
- Original pillion handles are retained
- Extremely sturdy design
It comes with all required mounting materials, including the special spacers.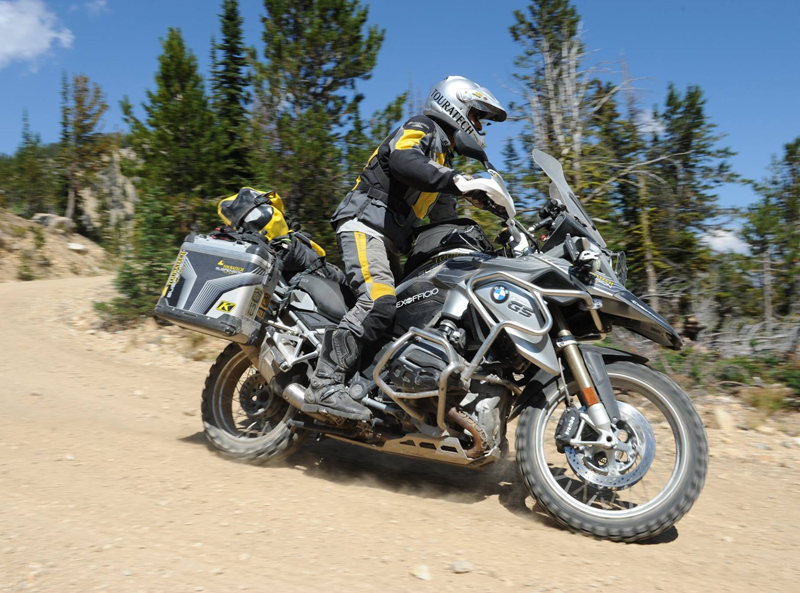 BMW R1200GS (Water Cooled) Rear Luggage Rack Extension - Improve the luggage carrying capability of your BMW R1200GS with this high-quality aluminum and stainless steel extension from Touratech. Precision laser-cut from 3mm aluminum alloy and 2mm stainless steel plate, this luggage rack is made to go the distance, and provides extra space and tie-down points on your existing rear rack. With five convenient slots for strap attachment, this luggage rack makes it easy to secure all kinds of soft luggage and dry bags.
Made of 3mm laser-cut aluminum riveted to 2mm stainless steel plate
Stainless steel rivets
Easy to install with supplied hardware
No drilling necessary
Stock passenger grab handles are retained
5 tie-down slots around perimeter
Available in Silver or Black anodized aluminum finishes
Fits BMW R1200GS 2013 and newer water cooled models
Made in Germany by Touratech