แผ่นกันความร้อนสำหรับท่อร่วมด้านหน้า


เครื่องยนต์สูบนอนของ R 1200 GS มีตำแหน่งติดตั้งที่แตกต่างไปจากมอเตอร์ไซค์รุ่นอื่นๆ โดยท่อร่วมถูกย้ายมาอยู่ที่ด้านนอกสุดโดยที่ไม่มีอะไรครอบไว้ ดังนั้น ไม่ว่าจะเป็นการขี่แบบออนโรดหรือออฟโรด ท่อร่วมก็อาจจะถูกขูดหรือไปติดกับสิ่งกีดขวางอะไรบางอย่างได้เสมอ ผลที่ตามมาก็คือ รอยบุบ รอยขูดขีด หรือท่อร่วมอาจจะฉีกขาดเป็นรูในกรณีที่เลวร้ายที่สุด แต่เรามีคำตอบที่จะแก้ปัญหานี้ให้กับคุณ: แผ่นกันความร้อนของ Touratech ที่ให้ประสิทธิภาพสูงสุดในการป้องกันท่อร่วม อุปกรณ์เสริมง่ายๆ ราคาไม่แพงชิ้นนี้คือความคุ้มค่าสำหรับเงินที่จ่ายไปตั้งแต่ใช้งานครั้งแรก ตัวแผ่นกันความร้อนผลิตจากสเตนเลสสตีลตัดขึ้นรูปด้วยเลเซอร์ พร้อมการออกแบบที่เสริมความโดดเด่นให้กับเส้นสายของ R 1200 GS ใหม่ อีกทั้งยังติดตั้งได้ง่าย รวดเร็ว และแน่นหนา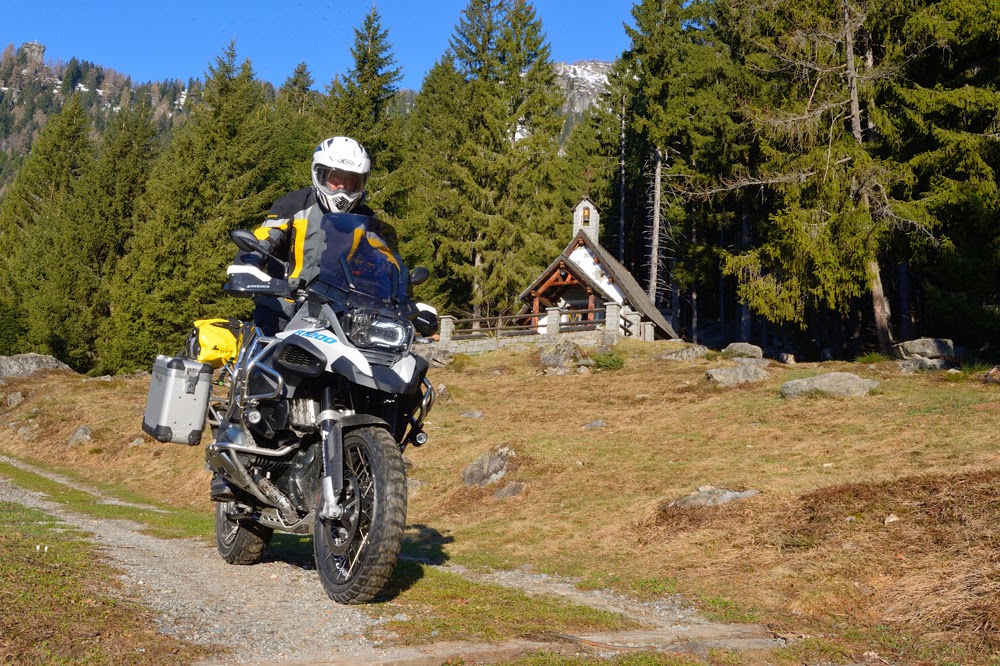 Due to the position of the boxer engine of the R1200GS, unlike on other motorbikes, the manifolds are far over to the outside, completely free and exposed.
Travelling over rough and smooth, there is always a risk of scratching a manifold on something or getting stuck. The consequences - dents, scratches or, in the worst case scenario, holes.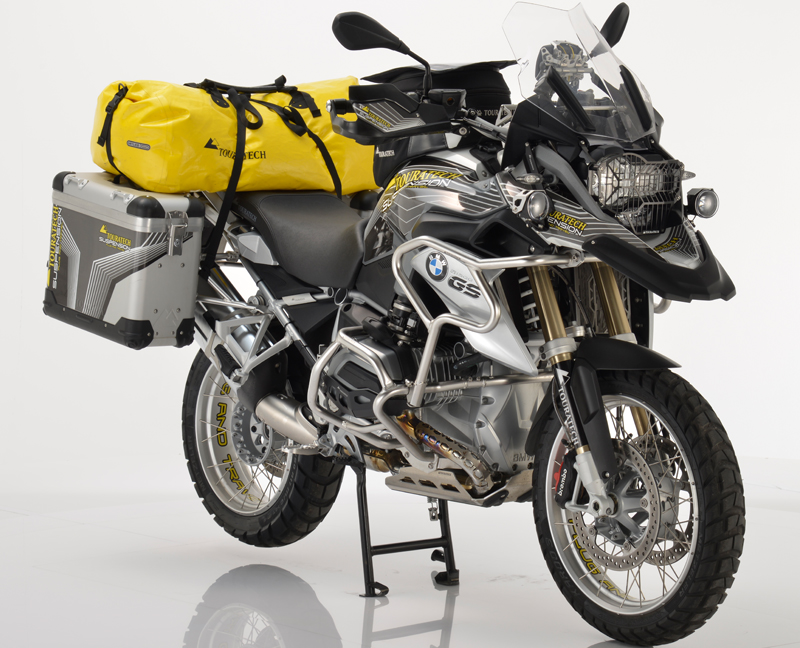 We have the solution: the heat protection shield by Touratech provides optimum protection for the manifold. A useful and inexpensive accessory that usually pays for itself the first time it's used.
This heat shield is made from laser-cut stainless steel. The design blends perfectly with the overall look of the new R1200GS.
Very simple, fast and secure mounting.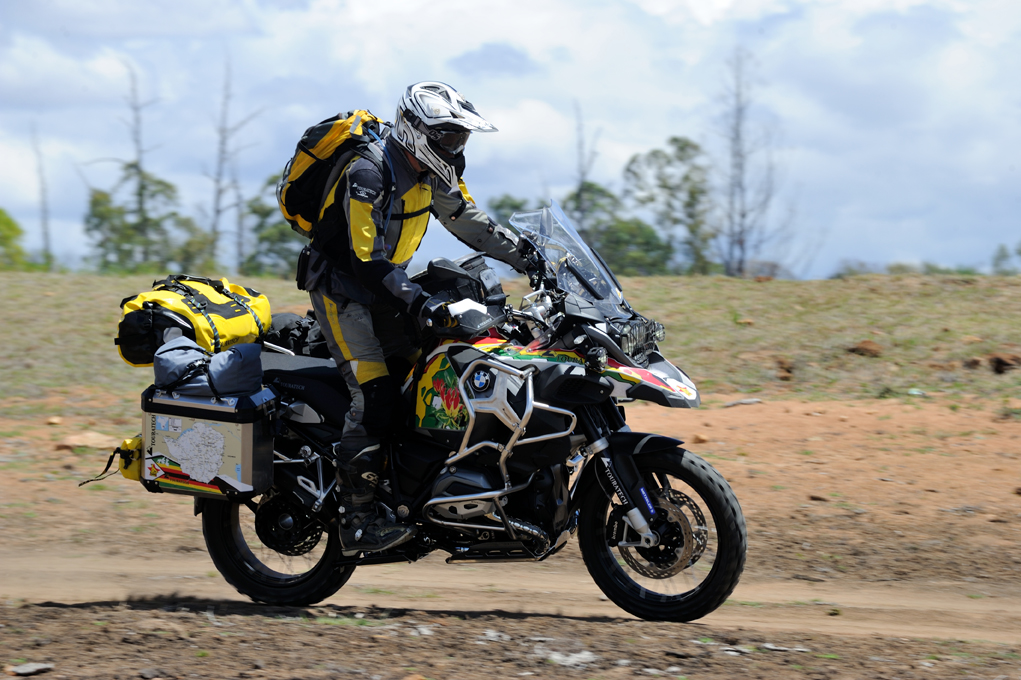 ---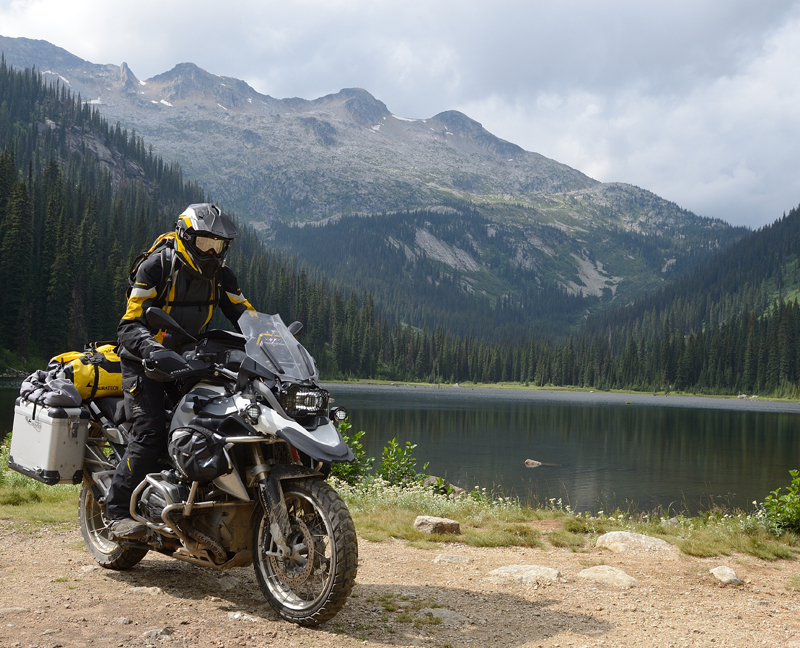 BMW R1200GS (Water Cooled) Exhaust Header Guards - You hear it all the time while riding gravel roads on the R1200GS: the sound of rocks pinging off your exhaust headers. While it can be a beautiful sound to some, it doesn't take long to put dings, scratches and dents on the water cooled boxer's exhaust manifolds because of their exposed design. Even on paved roads, you'd be surprised what the front tire kicks up into your exhaust pipes. With these heavy-duty stainless steel guards from Touratech, your exhaust headers will be safe from flying rocks and debris no matter what kind of roads you're on.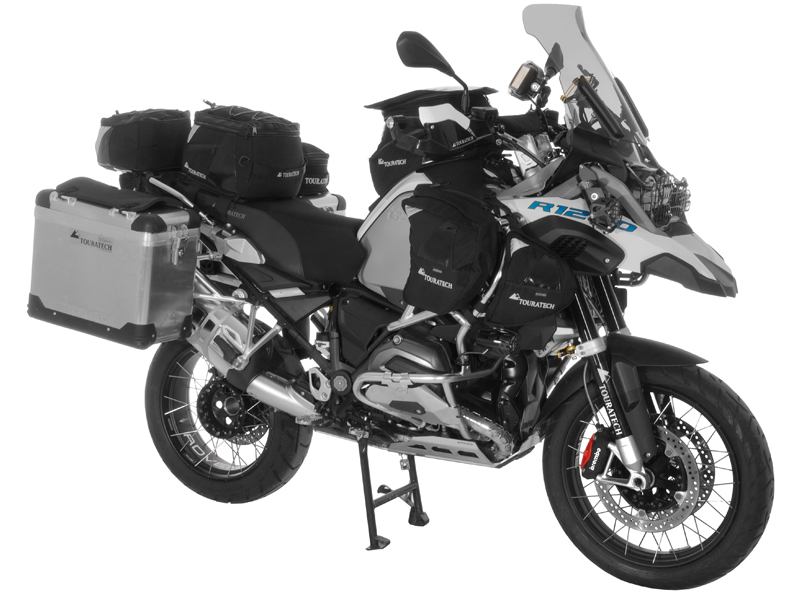 Easy to install, the laser cut stainless guards conform to the shape of your liquid-cooled R1200GS's exhaust headers and are cut to the perfect length. The guards are secured to the exhaust pipe by high-quality stainless steel pipe clamps.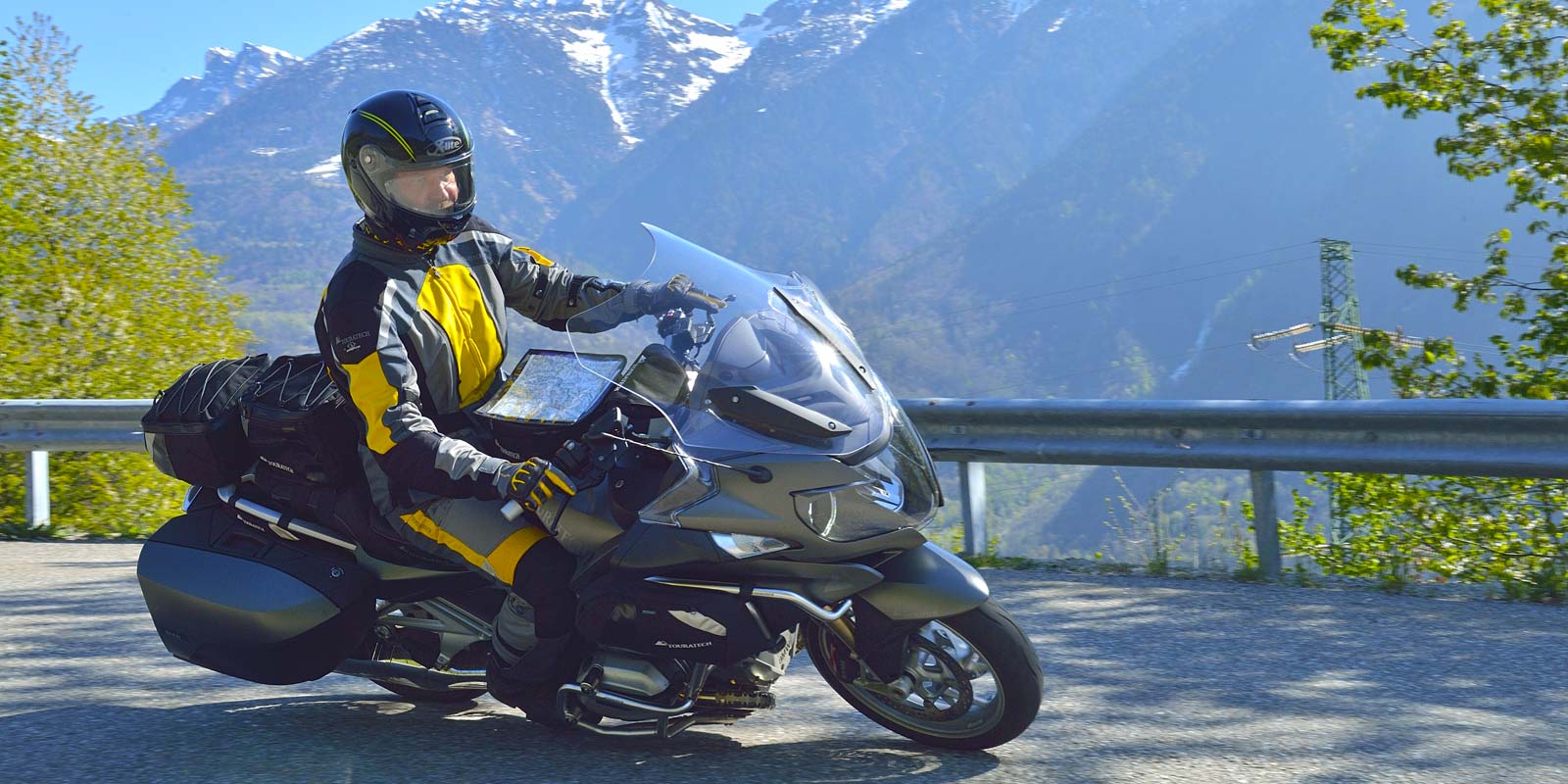 Protects your exhaust manifolds from dents, dings, and mud buildup
Made of laser-cut stainless steel
Sold in pairs (set of left + right side)
Specifically cut length for BMW R1200GS Water Cooled models (2013-on)
Made in Germany by Touratech