hand protectors GD
BMW R1200GS / GSA

• พัฒนา ทดสอบจริง และ เป็นที่ยอมรับ
จากหลากหลายการแข่งขัน
Rally
และ สนามแข่ง
•
แข็งแรงที่สุด และทนทาน ด้วยวัสดุคุณภาพสูง
INDESTRUCTIBLE FLASTIC

•
ให้การปกป้องสูงสุด ด้วยรูปที่ออกแบบโดยเฉพาะ
•
เพิ่มการปกป้องยิ่งขึ้น ด้วย
SPOILER*
เสริม (เลือกสี ตามที่ชอบ)
•
ดุดัน ทรงSPORT : สไตล์ ADVENTURE ขาลุย
•
ชุด KIT มาพร้อมอุปกรณ์จับ และ ชุด ADAPTERS เฉพาะของ BMW R1200GS / GSA
•
สิทธิบัตร
และ มาตรฐาน
Touratech
•
option


---
แฮนด์การ์ด Touratech GD


แฮนด์การ์ดของ Touratech แตกต่างจากแฮนด์การ์ดเดิมที่ติดมากับรถ เนื่องจากไม่ได้ติดตั้งกับแคลมป์ที่ชุดควบคุมหรือชุดเบรก แต่จะติดตั้งโดยตรงกับท่อแฮนด์ ซึ่งช่วยลดความเสี่ยงของการที่ชุดยึดก้านเบรกจะหักเมื่อล้มลงได้อย่างมาก ทำให้คุณไม่ต้องมานั่งกลุ้มว่า จะขี่ต่อได้หรือไม่ แฮนด์การ์ดชุดนี้สามารถนำมาติดตั้งร่วมกับสปอยเลอร์แบบต่างๆ ได้ เพื่อให้การป้องกันสูงสุดจากลมและฝน ผลิตโดยใช้โครงสร้างที่แข็งแรงและมั่นคง ซึ่งผ่านบทพิสูจน์มาแล้วมากมายจากการแข่งแรลลี่รายการต่างๆ บนมอเตอร์ไซค์หลากหลายรุ่น
• มีหลายสีให้เลือก (หมายเหตุ: แฮนด์การ์ดและสปอยเลอร์ไม่มีรุ่นที่เป็นสีของ BMW)
• สามารถเลือกสีของแฮนด์การ์ดและสปอยเลอร์แยกกันได้ตามต้องการ
• คงคุณสมบัติการตัดแยกการสั่นสะเทือน (100%)
• สำหรับใช้ร่วมกับแฮนด์ที่มีระบบอุ่นแฮนด์
• มีอะแดปเตอร์พิเศษในชุดสำหรับติดตั้งกับ R 1200 GS
สีของแฮนด์การ์ด: ดำ (X=0), ขาว (X=4), แดง (X=3), เหลือง (X=1), น้ำเงิน (X=2)
สีของสปอยเลอร์: ดำ (X=1), ขาว (X=5), แดง (X=4), เหลือง (X=2), น้ำเงิน (X=3)
เมื่อทำการสั่งซื้อ โปรดแทนที่ X ท้ายรหัสสินค้าด้วยตัวเลขในวงเล็บ
---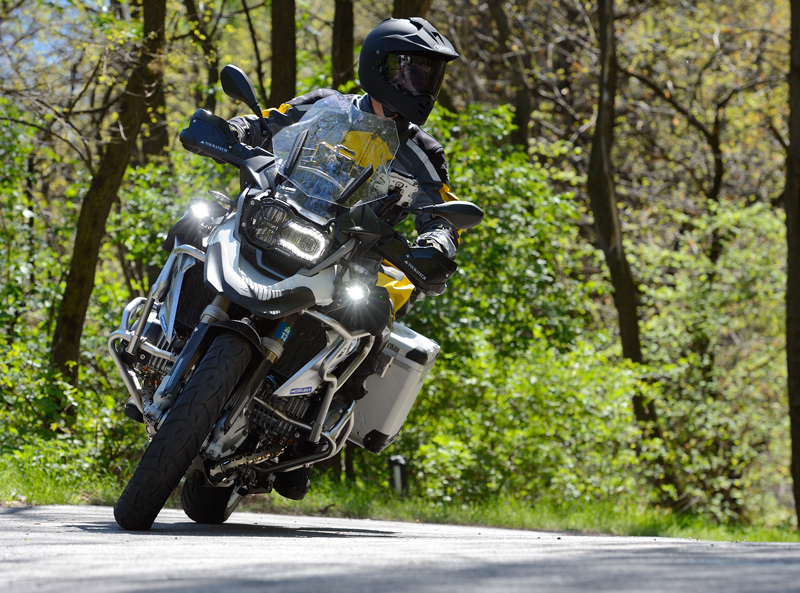 Unlike the original ones these hand protectors are not fitted to the clamps on the control units or brake unit but directly onto the tubular handlebars. This considerably reduces the risk of the hand brake lever mounting breaking off if you fall and thus making it doubtful whether you can continue riding. The hand protector can be combined with various spoilers and then offers optimum protection against wind and weather. A very strong, sturdy construction which has proved itself time and again in many rallies and on other motor cycles.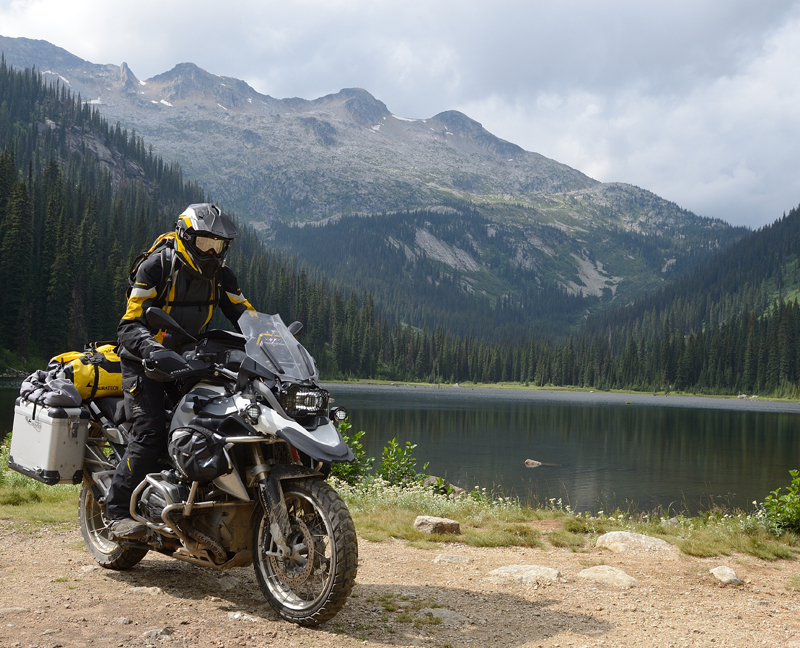 - Many colours available (Note: Hand protectors and spoilers not available in BMW colours)

- Colours for hand protectors and spoilers can be combined at random

- Vibration isolation maintained (100%)

- For use in conjunction with heated grips

- Includes special adapters when fitted to R1200GS






________________________________________________________________________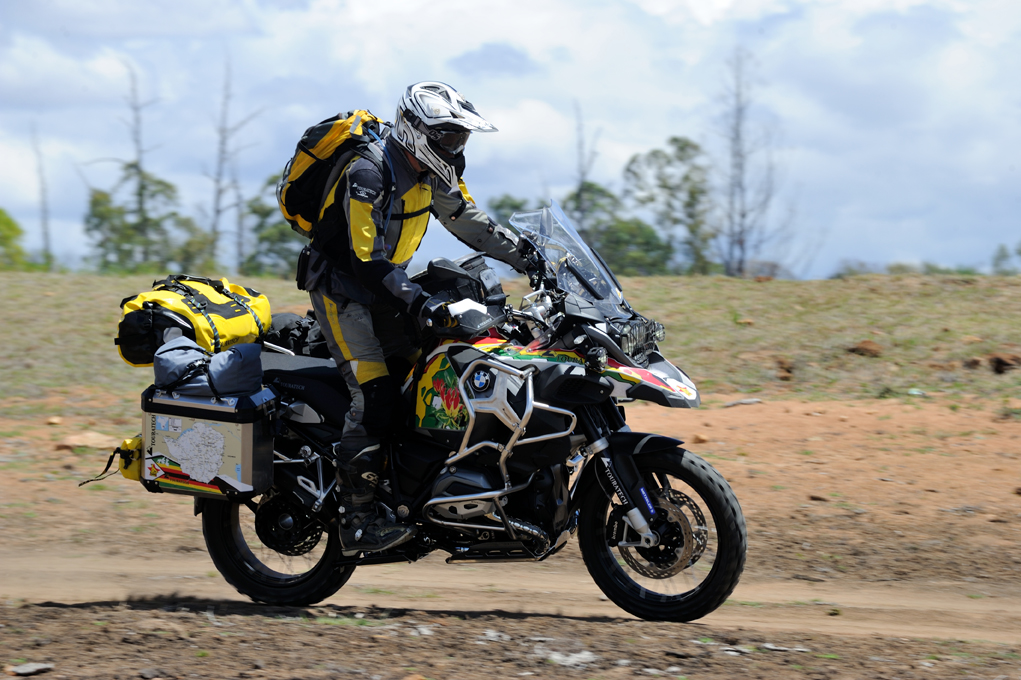 BMW R1200GS & Adventure Handguards - A large adventure touring motorcycle like the BMW R1200GS or R1200GS Adventure needs the best protection for its handlebars and controls. Protect your BMW's bars, levers, and controls with a set of Touratech handguards. Built out of extremely tough plastic, these hand guards give you the benefit of being flexible, absorbing impact instead of transfering it to your handlebars or bar mounts like a rigid aluminum or steel guard.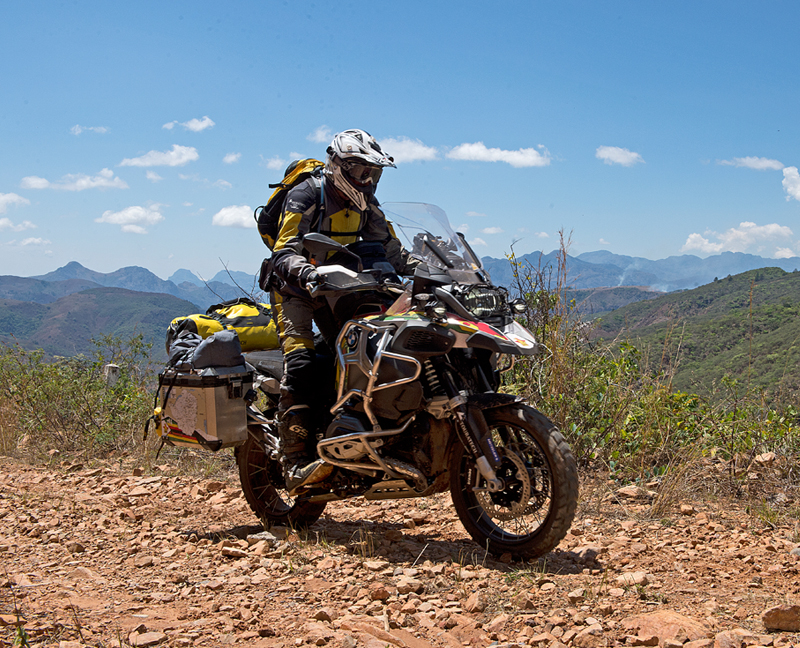 Available in several different colors, these guards come with all the necessary mounting hardware and are designed to be an exact fit for your BMW R1200GS's original handlebars. If you'd like extra wind and rain coverage, additional spoilers are available for purchase separately.
Made of high-strength plastic
All mounting hardware included
Available in Black, Blue, Yellow, Red and White (not factory colors)
Fits BMW R1200GS or Adventure, All Years (select year and model from menu above)
Compatible with heated grips, original bar-end weights, and Kaoko throttle locks
Optional spoilers available in different covers for more coverage