การ์ดป้องกันเฟรม, ใหญ่


ปกป้องได้สูงสุดในทุกสภาวะ!
การ์ดป้องกันเฟรมรุ่นเล็กของเราก็ถือว่าให้ประสิทธิภาพการป้องกันได้อย่างน่าประทับใจอยู่แล้ว แต่สำหรับนักขี่ที่ต้องการการปกป้องมากขึ้นอีกระดับสำหรับบริเวณที่พักเท้า/เฟรมทั้งหมด การ์ดป้องกันเฟรมรุ่นใหญ่ของเราจะช่วยป้องกันปัญหาสีลอกและความเสียหายต่อเฟรมได้เป็นอย่างดี การ์ดป้องกันของเราทำจากพลาสติกที่สามารถติดตั้งได้อย่างพอดีเข้ากับท่อเฟรมหลักทั้งสามท่อ บริเวณรอบแบริ่งสวิงอาร์ม และจุดยึดโบลท์ที่ด้านหน้าของสตรัทพาราเลเวอร์ ให้การป้องกันสูงสุดต่อการสึกหรอและฝุ่น
มาพร้อมกับการติดตั้งที่ง่ายจนเหลือเชื่อ พร้อมด้วยการออกแบบที่สมบูรณ์แบบและติดตั้งได้อย่างพอดี!
• ผลิตจากพลาสติกทนแรงกระแทก
• แข็งแกร่งและทนทานในทุกสภาวะ
• น้ำหนักเบาและไม่ขยายหรือหดตัวเมื่ออุณหภูมิเปลี่ยนแปลง
• ติดตั้งง่าย แค่นับ 1, 2, 3
• ป้องกันโครงรถจากความเสียหายได้อย่างเต็มประสิทธิภาพ
สี: ดำ
ขวา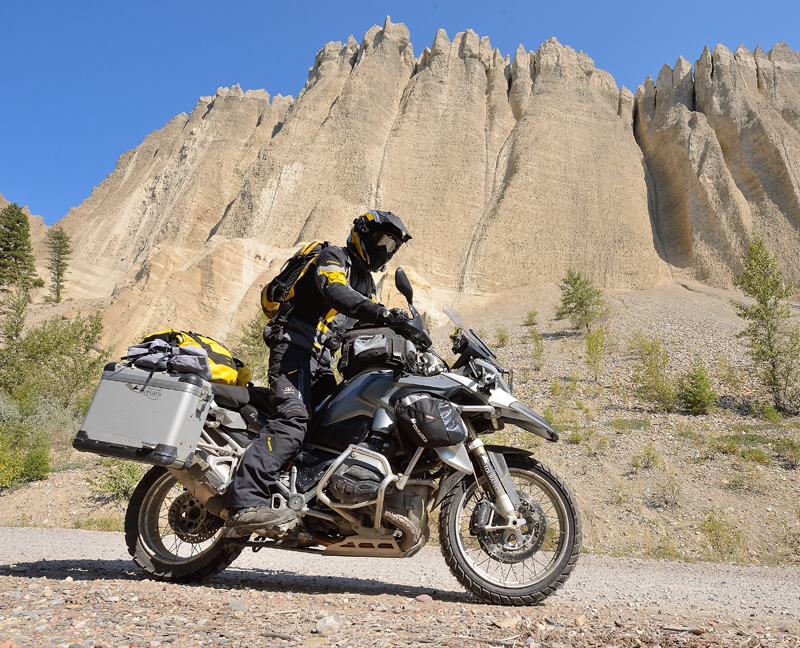 BMW R1200GS Water Cooled Frame Guards - Anyone who has bought a new motorcycle knows it doesn't take long to start rubbing off the frame's finish with your boots. If you have off-road boots, they can wear out the finish even faster. Prevent the excessive wear of your BMW water boxer's frame paint or powder-coat and protect it from dings and impacts with these exact fit frame protectors from Touratech.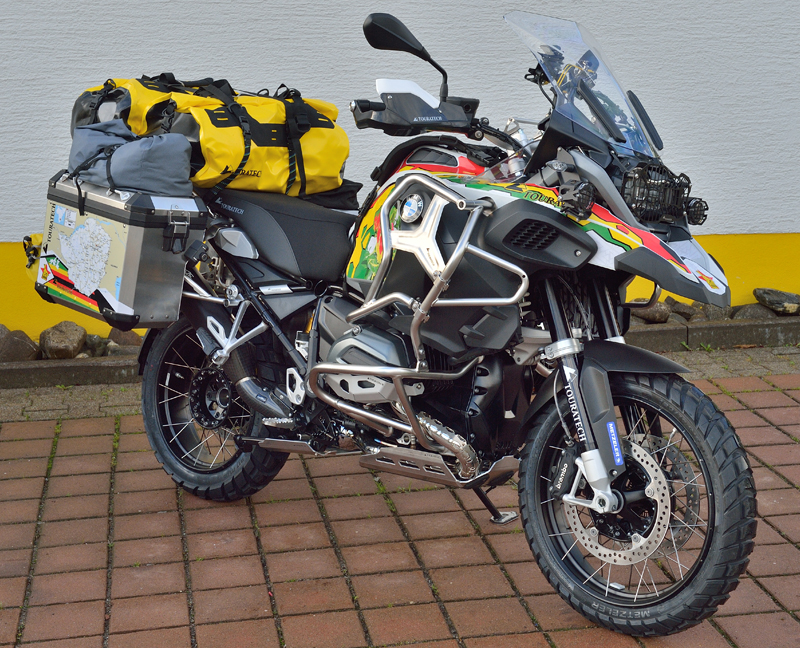 Made of impact resistant black plastic, these guards install quick, and fit exactly how the should on the liquid cooled R1200GS or GSA frame. Both small and large size frame guards are available so you can pick the amount of frame protection you need.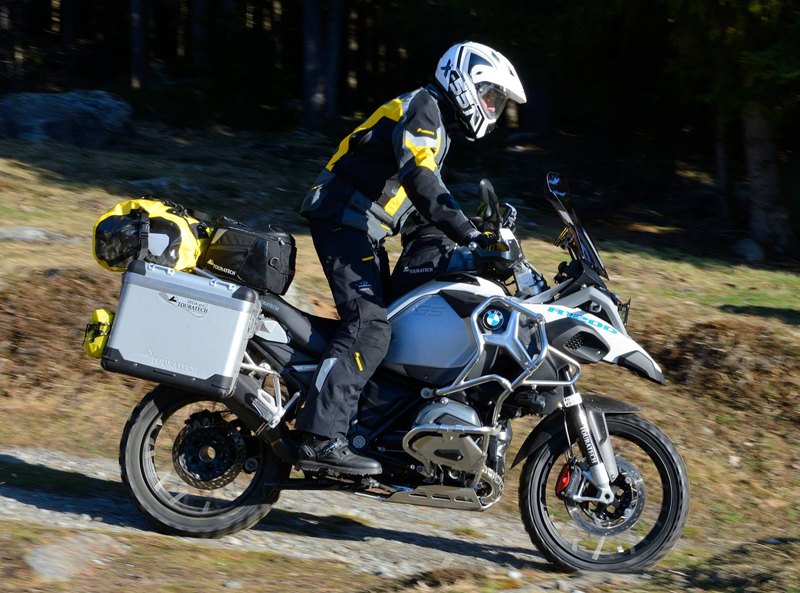 NOTE: The frame guards are sold individually, so be sure to order a left and right side protector to make a set.
Made of impact-resistant plastic
Protects frames from abrasion caused by boots or falls
Left and Right sides sold separately
Small and Large sizes available
Color: Black
Fits BMW R1200GS Water Cooled models, 2013-on
Fits BMW R1200GS Adventure 2014-on
Made in Germany by Touratech