ที่ป้องกันสวิตช์ขาตั้งข้าง

BMW R 1200 GS (LC) / Adventure (LC)

ถ้าสวิตช์ขาตั้งข้างไม่ทำงาน ระบบจะตัดการทำงานของระบบจุดระเบิด ซึ่งหมายถึงการออกทริปไปกับ GS ของคุณต้องจบสิ้นลงทันที

ที่ป้องกันสวิตช์ขาตั้งข้างของ Touratech สามารถปกป้องชิ้นส่วนสำคัญนี้ได้อย่างสมบูรณ์แบบ ไม่ว่าจะปลายรองเท้า กิ่งไม้ หรือแม้แต่หิน ไม่มีอะไรที่จะทำอันตรายสวิตช์ตัวนี้ได้อีกต่อไป

ตั้งแต่ 2014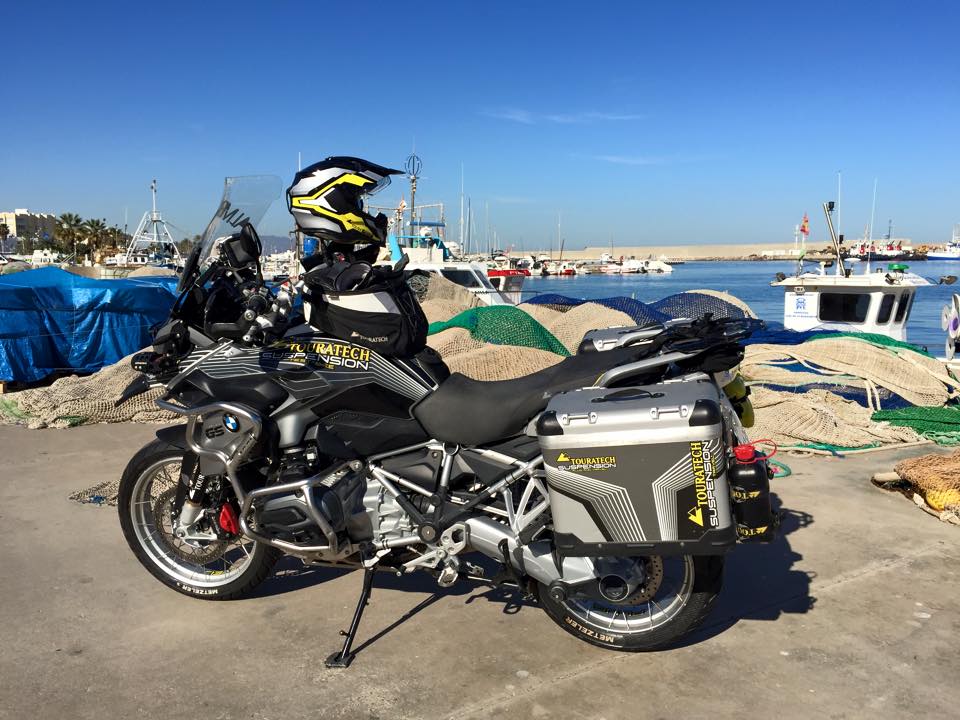 If the side stand switch stops working, the ignition cuts out and it's the end of the trip for your GS Adventure.
The Touratech side stand switch protector perfectly shields this absolutely vital component. Neither your boot tips nor twigs or stones can do it any damage.
Made from 1.5 mm thick stainless steel, this virtually indestructible protector comes with all parts needed for installation and is quick and easy to fit.
For complete peace of mind both on and off-road!
Ask any world traveler or off-road rider, the sidestand switch is a weak point on the BMW R1200GS and R1200GSA. A broken side stand switch on your motorcycle will quickly stop your ride in its tracks and require inconvenient trailside electrical repairs. This stainless steel guard from Touratech is easy to install and designed specifically to protect the delicate sidestand switch on your water-cooled BMW R1200GS or GSA. Without a working sidestand switch, your GS will not be able to run in gear.
There are two different versions available. Please pick your bike model from the drop-down menu above.
Protects your GS's vulnerable kickstand switch
Made of laser cut stainless steel
Easy to install
Versions to fit both R1200GS and R1200GS Adventure models, 2013-on, Water cooled only
Made in Germany by Touratech