แผ่นป้องกันเสื้อสูบ, อะลูมิเนียม

ติดตั้งง่าย + น้ำหนักเบา + ปกป้องได้อย่างมีประสิทธิภาพ
ด้วยเสียงเรียกร้องมากมายจากลูกค้าของเรา เราจึงได้คิดค้นแผ่นป้องกันเสื้อสูบที่ตอบได้ทุกโจทย์การใช้งาน!
แผ่นป้องกันเสื้อสูบของ Touratech ผลิตจากอะลูมิเนียมหนา 3 มม. โดยมีจุดยึดที่ออกแบบมาโดยเฉพาะ ทำให้สามารถรับตกยวบของ R 1200 GS รวมถึงการกระแทกอื่นๆ ซึ่งเท่ากับว่า คุณไม่ต้องกังวลกับความเสียหายใดๆ อีกต่อไป ไม่ว่าจะเป็นแค่รอยขีดข่วน หรือแม้แต่ความเสียหายรุนแรงต่อฝาครอบวาล์ว
เราทดสอบแผ่นป้องกันในระหว่างการขี่ในมาดากัสการ์ รวมถึงสถานที่อื่นๆ อีกมากมาย ซึ่งพิสูจน์แล้วถึงประสิทธิภาพความสามารถของผลิตภัณฑ์ของเรา
ของที่ "ต้องมี" สำหรับเครื่องยนต์สูบนอนทุกรุ่นที่มีสูบกว้าง!
• สามารถติดตั้งได้กับคานกันกระแทกเดิมของ BMW
• ผลิตจากอะลูมิเนียมอะโนไดซ์สีเงินหนา 3 มม.
• ติดตั้งได้ง่ายและรวดเร็ว
แผ่นป้องกันเสื้อสูบด้านขวา + ซ้าย, อุปกรณ์ยึด, คู่มือการติดตั้ง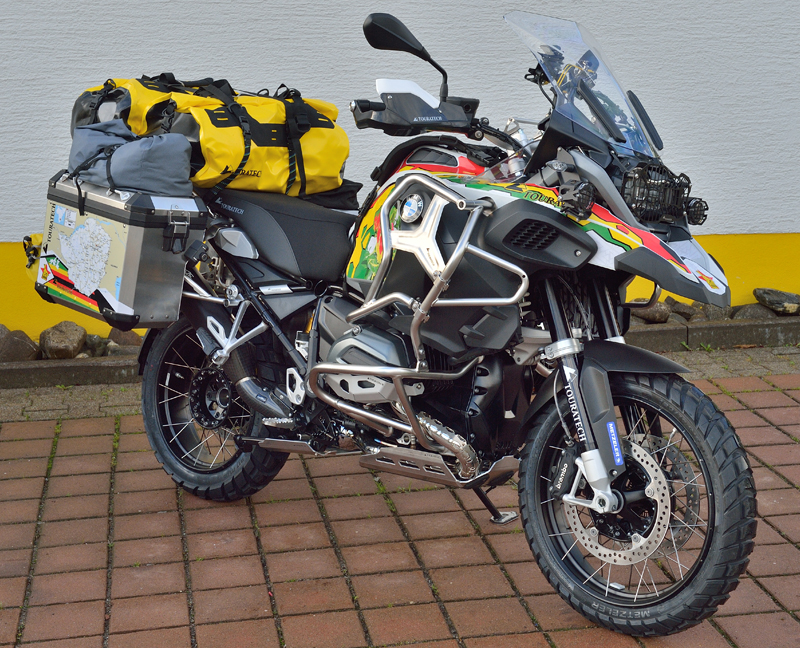 Easy to fit + lightweight + high level of protection
We accepted these challenges, and the result is a cylinder protector that meets all these criteria!
Made of 3 mm aluminium and with specific attachment points, the Touratech cylinder protector can cope with R1200GS "drops" as well as tougher impacts. Now there's an end to scratches - and even worse damage - to valve covers.
Tested in Madagascar as well as various other locations, the protector has more than proved its abilities.
A "must" for any boxer engine with wide cylinders!
- can be mounted along with original BMW crash bars
- made of 3 mm silver anodised aluminium
- easily and quickly fitted
What's included:
Cylinder protectors right + left, fittings, instructions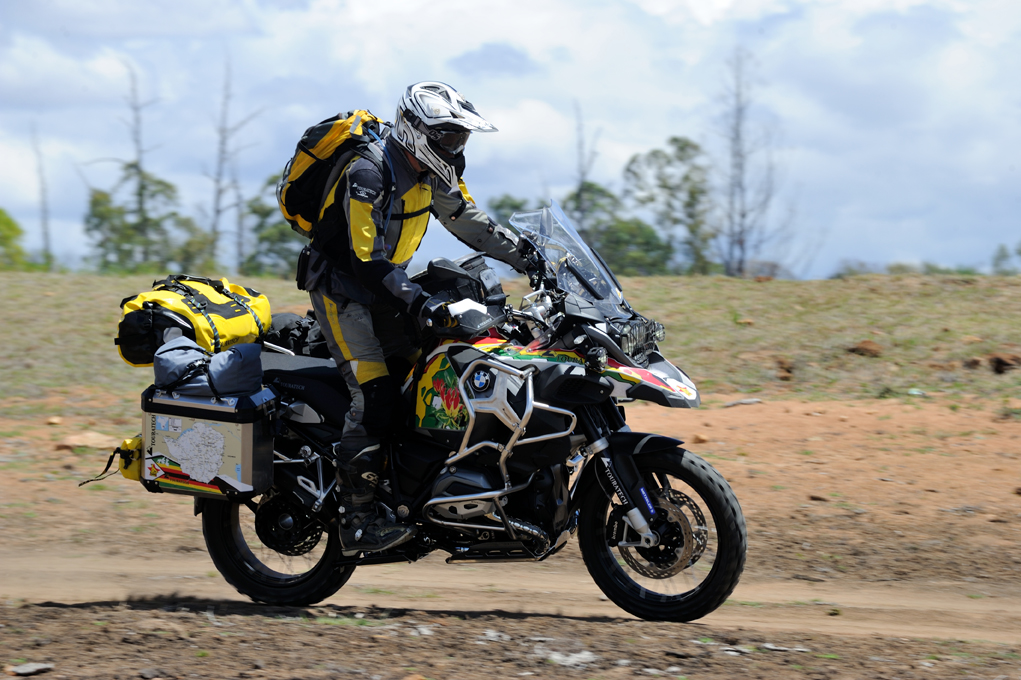 ---

Water Cooled BMW R1200GS Cylinder Head Guards - Dings, scratches, scrapes, or even a cracked valve cover can all be results of a simple tipover on the liquid cooled R1200GS. With its wide boxer-style engine, the valve covers will hit the ground when the bike goes over. Touratech aluminum cylinder head guards offer lightweight and low-profile protection for your BMW's engine.

Made of lightweight and strong 3mm thick anodized aluminum, these guards install quickly and easily to existing mounting points on your water-boxer's engine. The design of the head guards follow the original lines of the BMW and the available silver or black anodized finishes give the bike a sleek look.


For those that want simple and lightweight protection for their R1200GS valve covers and cylinder heads, these aluminum guards from Touratech are a great alternative to crash bars, or a great addition for those who want the most complete protection possible.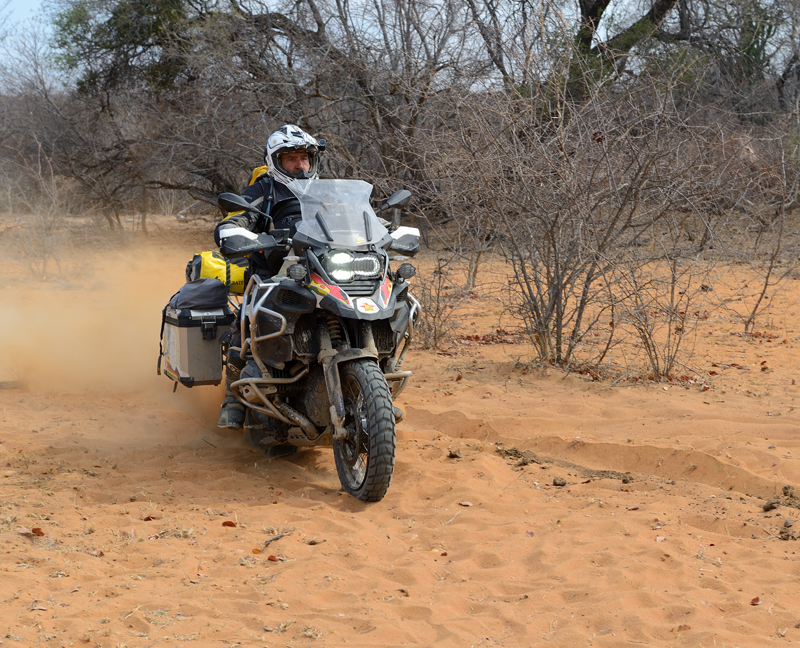 Two styles of guards are available: one style to fit with factory BMW crash bars on R1200GS and R1200GS Adventure models, and the standard style which fits with Touratech crash bars, no crash bars, or others. Select your desired style from the drop down menu above.
Protects R1200GS valve covers and cylinder heads from damage
Available in Silver or Black anodized finishes
Versions available to fit with BMW factory crash bars or with Touratech bars, no bars, or others
Made of 3mm thick aluminum and stainless steel
Lightweight and compact design
Sold as a pair (Left + Right side)
Easy to install
Compatible with Touratech Crash Bars
Fits BMW R1200GS Water Cooled models, 2013-on
Made in Germany by Touratech